In Fall 2010, as Required by Section 913 of the Dodd-Frank Wall Street Reform and Consumer Protection Act, the Securities and Exchange Commission (SEC) conducted a Study on Investment Advisers and Broker-Dealers of the stark differences between brokers' suitability or "buyer beware," sales standard, and investment advisor's fiduciary duty to always put client's interests first. The Committee believed this was an historic opportunity, the first in seventy years, to contribute to the discussion by providing regulators and policy makers the views of leading independent academics and practitioners in an open forum.
The Committee for the Fiduciary Standard and four leading financial advisor organizations, keenly interested in how the SEC extends the fiduciary standard to brokers, jointly sponsored a program: The Fiduciary Forum 2010, on Capital Hill. The Certified Financial Planner Board of Standards, Financial Planning Association, Financial Services Institute, and National Association of Personal Financial Advisors joined the Committee to co-sponsored the event.
Leading Academics and Professionals Speak Out at the Fiduciary Forum
The Fiduciary Forum 2010 featured prominent academics and financial professionals from around the country. The Committee sat down with several leaders in the financial field to discuss the future of the fiduciary standard.

Mercer E. Bullard
Associate Professor of Law
University of Mississippi School of Law
video

Daylian Cain
Asst. Prof. of Organizational Behavior
Yale School of Management
video

Harold Evensky
President
Evensky & Katz Wealth Management
video
Tamar Frankel
Professor of Law
Boston University School of Law
video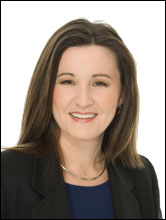 Sheryl Garrett
Founder
The Garrett Planning Network, Inc.
video

Michael B. Koffler
Partner
Sutherland Asbill and Brennan LLP
video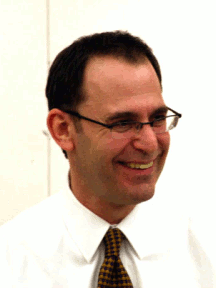 Arthur B. Laby
Associate Professor of Law
Rutgers University – Camden
video

Robert A. Prentice, JD
Chair-Business, Government and Society
McCombs School of Business, University of Texas at Austin
video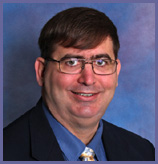 Ron A. Rhoades, JD
Private Wealth Manager
Director of Research & Chief Compliance Officer
Joseph Capital Management, LLC
video

Barbara Roper
Director of Investor Protection
Consumer Federation of America
video
The Call for Papers
This forum followed a "Call for Papers" which urged academics and practitioners alike to submit summary papers to address issues raised in the SEC study. The "Call for Papers" was sponsored by the Boston University Review of Banking and Financial Law, in cooperation with The Committee for the Fiduciary Standard.
Call for Papers Announcement
Submitted Papers
Selected Papers
The Fiduciary Reference
The Fiduciary Reference is a collection of research and articles from the past 70 years, compiled by the Committee. The Committee delivered the 1,100-page volume to the SEC in September 2010 and Department of Labor in March 2011.
The Fiduciary Reference Table of Contents
The Fiduciary Reference (electronic version)